Regulations
Making sure everyone has the best – and safest – experience at Stade de Luxembourg: everything you need to know.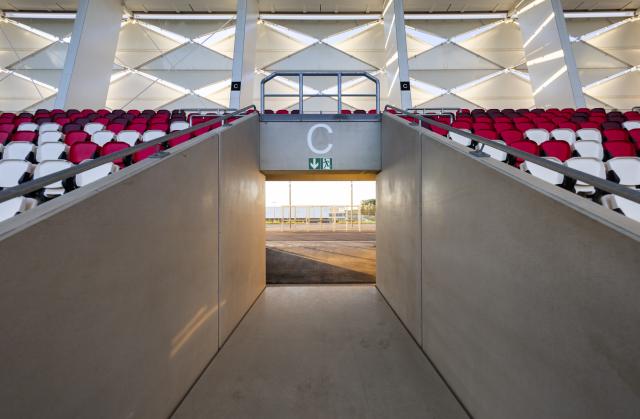 Ground regulations
Any person who enters the grounds of the Stade de Luxembourg must abide by the Ground Regulations.
Prohibited objects
Large backpacks, luggage, suitcases > 30 x 30 x 15 cm

Weapons, blunt instruments or dangerous objects

Aerosol cans, gas cannisters, cosmetic products

Items that may be used to prevent identification

Glas drink containers, plastic bottles and drink cartons over 500ml, cans, alcoholic drinks

Fan gear, flag poles and banners over 2 meters

All types of noise-making devices, vuvuzelas, megaphones, air horns

Professionnal cameras > 200mm lens

Lasers, batteries and other electronical items

Promotional and marketing materials, flyers, stickers, etc.

Racist, xenophobic, discriminatory and political propaganda material
Age limit
Children under 16 years of age are only permitted on the premises of the Stade de Luxembourg if they are accompanied by an adult. Said children remain the responsibility of their accompanying adult.
Internal rules and regulations
Any person who enters the grounds of the Stade de Luxembourg for any reason and in any capacity whatsoever is deemed to have full knowledge of and accept these Ground Regulations, in particular the safety and evacuation instructions. Such person undertakes to comply with these rules and regulations in full. The organiser undertakes to oblige third parties it charges with any function as part of events to comply in full with the Stade de Luxembourg Ground Regulations.